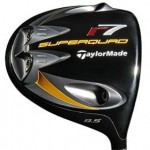 Best Taylor Made Golf Club Sets
One of the biggest brand names in golf is TaylorMade. In 2009, the company over-took Callaway for the #1 iron sold. TaylorMade makes some of the best golf club sets in the market. They offer more models of irons than any other company. Their two current lines are the R9 series and Burner series. They offer golf club sets for players of all skill-levels. TaylorMade was actually the first of the golf companies to produce a hybrid when they introduced the "firesole rescue club" about 10 years ago. Today they offer several hybrid models. Read our page on the best Taylor Made golf club sets for more information.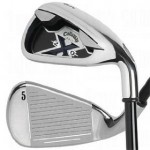 Best Callaway Golf Club Sets
When people think of golf equipment, they think of Callaway golf club sets. Callaway has been one of the most popular golf manufacturers for years and continually innovates and produces some of the best golf club sets for players, of all abilities. Callaway currently has three product lines available, the X-series, the Big Bertha series and the Fusion series. All three of these series have golf club sets that meet the needs of any player. If you are a beginner who hits the ball low and want to make better contact, the Callaway Fusion line has an all-hybrid set that may be just for you. But if you are a lower handicap player, the new X-22 irons were one of the best-selling golf club sets of the year. Callaway also gives women golfers the most options when it comes to choosing the best golf club set for them. Most companies limit clubs available to women, but Callaway offers the same product line. Read our page on the best Callaway golf club sets for more information.
Best Nike Golf Club Sets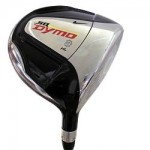 Nike has come a long way in the development of their Nike golf club sets in the last five years. They were greatly aided by the fact that they sponsor Tiger Woods. Woods created great interest in Nike golf equipment and pushed the development of the models available today. Currently, in iron sets, Nike offers the Victory Red and the Slingshot series. The Victory Red series offers 3 models that cater towards all skill levels and allow you to purchase the best golf club set to meet your needs. The Slingshot series is primarily aimed at intermediate and beginning golfers. Nike is currently in the process of launching a new driver, the SQ STR8-Fit.Read our page on the best Nike golf club sets for more information.
Best Ping Golf Club Sets
Ping golf is one of the oldest club manufacturers around and make some of the best golf club sets out there. They are the only manufacturer that makes all of their club in the United States as there warehouse is located in Arizona. Pings' primary focus is fitting a golfer with clubs that meet his/her specifications. Ping is a strong advocate of measuring and analyzing an individuals golf swing. Currently, Ping has launched the G15 line in both iron sets and wood sets. Read our page on the best Ping golf club sets for more information.
Best Titleist Golf Club Sets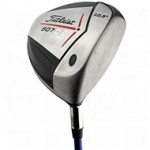 Titleist golf club sets in the past has been aimed at the low-handicap, better golfer. This has changed in the last three of four years with the edition of new product lines. Titleist has now penetrated the intermediate golfer market with their new AP line. Currently, Titleist has developed the AP1 and AP2. Both of these models were designed with the intermediate golf in mind and are some of the best feeling golf clubs in the market.Read our page on the best Titleist golf club sets for more information.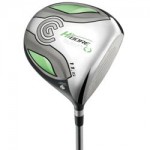 Best Cleveland Golf Club Sets
Cleveland has long been known for producing quality wedges, but they make much more than that. They have recently launched new product lines in both irons and woods. Currently, Cleveland has the CG7 iron set and the Launcher DST driver. Both of these models have received popular ratings and are among the best golf club sets made.Read our page on the best Cleveland golf club sets for more information.
Best Kids Golf Club Sets
Golf is becoming increasingly popular among kids today. Among the best golf club sets out their for kids are by a company called U.S Kids. They have a fitting system based primarily on the height of the junior golfer. They use a color-code system that correlates to the junior golfer's height to match-up the clubs that would best fit him/her. Some of the main manufacturers such as Callaway, TaylorMade and Ping have also begun to produce junior club lines that go up to age 13. Read our page on the best Kids golf club sets for more information.
Other Helpful Pages
Best Drivers | Best Iron Golf Club Sets | Best Putters | Best Wedges In Golf | Best Golf Club Sets For Women
FAQ About The Best Golf Glub Sets
1. I don't want to spend $1,000 on a set of clubs, can I still get a good set of clubs?
- Yes. Golf companies know their market and have analysts that research what the consumer looks for. Today the majority of manufacturers produce lines that are affordable. Generally, golf clubs sets begin around $300-$400 but most prices are situated around the $600-$700 price point. You do not have to sacrifice quality for price.
2. How do I know what's best for me?
-Research the products available when looking for the best golf club sets. Also, you want to be comfortable with your choice. If it looks good and feels good you will be more confident over the ball. Stopping by your local pro shop would also be a good idea. There, you will be able to hit some of the models available to narrow down your choices.
3. Which company makes the best clubs?
-Technology has come so far in golf, and each manufacturer has their take on what works best. No one company has a distinct advantage in club technology over the other. There are many quality golf club sets made by all the aforementioned companies. It really comes to what you like and what you are comfortable with. The quality behind the product is there.
4. Should I stay with the same Manufacturer for all of my clubs?
- Not necessarily. For example, you may like one of the iron models that Callaway makes, but not their Driver. Maybe you like the Ping G15 driver instead. Get whatever you like, regardless if you have to mix and match your golf bag. You have enough options out there to put together the best golf club set for you.
5. Is it a good idea to get fitted for clubs?
- Yes, but once you have passed the beginner stage. When you first start out, the golf swing will change constantly. The idea behind fitting is tailor to your specific golf swing. Variables such as height, swing speed and angle of decent are critical during the fitting process. While your height is unlikely to change unless you are a child, swing speed and the angle of decent will change as you develop from a beginner. Once a reliable swing is maintained, it would be a very good idea to go and get fitted for a set of clubs. However, if you are over 6' 0" tall, it would be a good idea to get the clubs lengthened, regardless of skill level. It is important to match-up your height with the right length before starting out.

6. What does a hybrid do or replace?
- A hybrids' intent is to replace the long irons in the golf bag. The 3, 4, and 5 irons are traditionally the most difficult clubs to hit for a golfer. They are the longest irons, and have the least amount of loft. Many golfers find difficulty hitting the ball in the air, and making consistent contact with the golf ball. Hybrids are made in similar lofts to your long irons, but are designed in a way for the ball to be hit higher and more solid. The larger head creates the better contact and a lower-center of gravity for optimum height. The shaft is shorter than that of your fairway woods which allows for better control. Hybrids are created in many shapes so there are plenty of options. Each manufacturer will have several models.
7. How do I choose a driver?
- There are two key variables when choosing a driver; loft and shaft flex. Typically, drivers are made anywhere from 8 degrees of loft to 12 degrees of loft. When being fitted for a driver, it is important to pay attention to the launch angle of the ball, and your swing speed. The angle that the golf ball takes off will determine the loft you will need. It varies from person to person, but generally a launch angle of 13-16 degrees is considered optimum. This can be tested at any local golf retail shop with a Launch Monitor. The shaft flex is measured by swing speed. If you are a fast-swinger of the club, that is to say 100mph+, then you would fall in the stiff-flex category. Most of us do not swing that hard and will fall into the regular-flex category. Still, it is important to to get tested and figure out the right specifications for your next driver in your golf club sets.
8. How do I choose a putter?
- A putter is different from any other club in the golf bag in that it is more of a personal preference. The only variable to consider is the length of the putter. There are many putter-head models that are produced by the manufacturers so it is important to choose something that you're comfortable with.