Best Nike Golf Clubs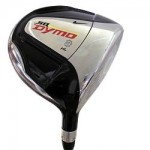 Nike Welcome to our best Nike golf club sets page here on Best Golf Club Sets. Nike Golf has grown with Tiger Woods, and the Best Nike Golf Club Sets have quickly caught up to the other club manufacturers that had supposedly saturated the market. Nike Golf currently has produced three product lines of irons, the Victory Red collection, the Slingshot series and the SQ series. The Top Nike Golf Club Sets cater to a wide-range of skill-levels. Woods worked closely with the engineers on the new Victory Red collection and was a tester for the manufacturer. The Victory Red Collection is geared toward the intermediate to low-handicap player. So if you are a beginner or somewhere in between, this probably is not the series for you. There are multiple options available in the Victory Red Collection. There is the muscle-back, cut-muscle design and the cavity back design. The slingshot and SQ series are designed with all golfers in mind. Both of the best Nike Golf Club Sets are available with a hybrid option for players who struggle with long irons. Nike Golf makes some of the best hybrids and offer a unique, square-back design that allows for more height on the ball flight.
The best Nike Drivers and fairways woods offered by Nike Golf are the SQ and the SQ STR8-FIT. With any driver, the important variables to consider are the loft and shaft flex. You want to get the right driver for your golf swing. The Top Nike Golf Sets in the way of drivers and fairway woods feature a "shaft adapter" that creates new head positions. For example, if a golfer has difficulty slicing the ball, they can use a tool specially designed for the STR8-FIT driver to angle the head in to compensate for it. This is a unique feature in the Top Nike Golf Drivers.
For more information on the best Golf Club Sets from Nike, be sure to consult our reviews of the Best Nike Golf Club Sets below. There, you will able to view our full reviews of the product line, as well as find prices on each of the sets of clubs. From there, you can purchase online and have the Best Golf Club Sets sent to your front door.